Pete has been throwing an annual New Years' Eve party for 7 years now. "Annual New Years' party"...that's a little redundant, isn't it? What I mean is he hasn't missed a year. The last few years or so (basically, when I came onto the scene), we've had a few more girls in attendance, which means the party got classier and the food got better.
It can be a thankless job, and sometimes we talk about not hosting it anymore. I mean, who wants to clean their whole house only to clean it again the next day? But we generally enjoy it and we're pretty proud of how big and fun the party is. So we always pull it off.
For the last few years, we've set up a beer pong table in the garage. This year, we added a Battleshots board constructed by my handsy handyman. I love having Pete post on this blog, so I asked him to write a bit about the project. Here's what the man himself had to say...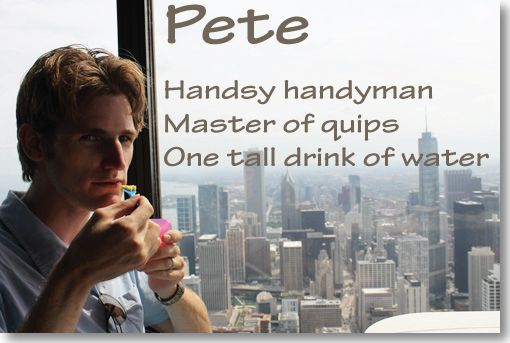 Q.
How did you come up with your design?
A.
I wanted to make it as cheap and as sturdy as possible. I knew that wood studs were like $2/piece and then partical board was like $15 a sheet. And that's all I really needed to build it (aside from paint). I had the partical board cut down to a size where the boxes on the grid were just as wide as a 2x4 so I didn't have to do much cutting.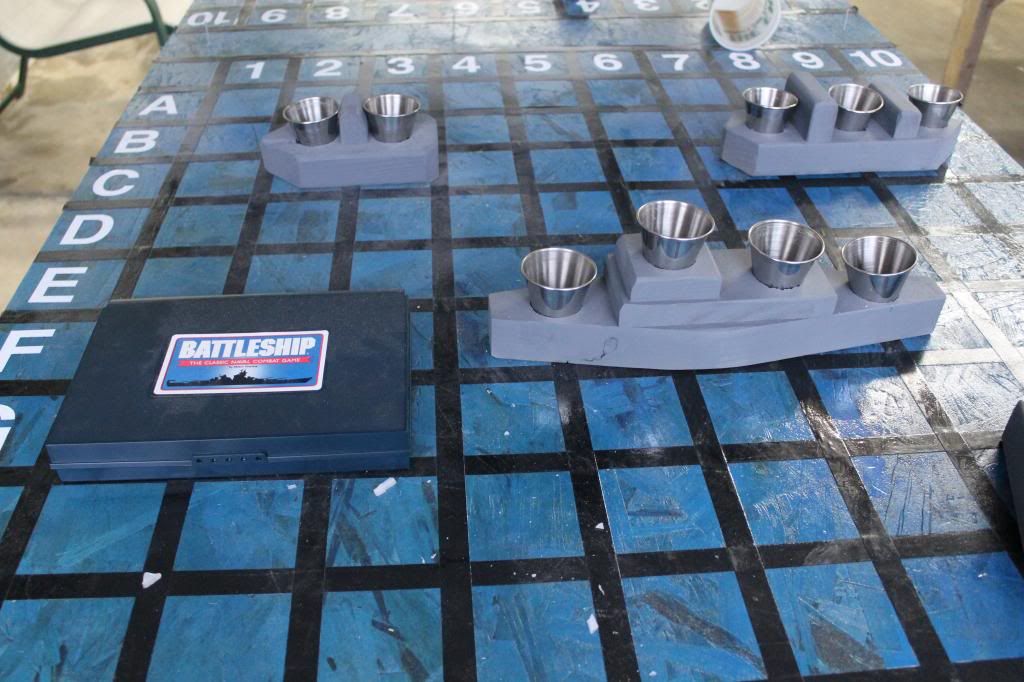 Electrical tape looks like paint, but it's easy!
Q.
How did you design those adorable boats?
A.
There was absolutely no thought at all. I just took the mini plastic ones from the game and set them on the workbench and cut them to look vaguely like the plastic models. They started out simple, but then a friend was home for the holidays and with the build time for each ship cut in half, we started to get more and more creative as the night went on. Working on this with him was fun because there's really no way to screw it up because we were making a board game out of scraps of wood.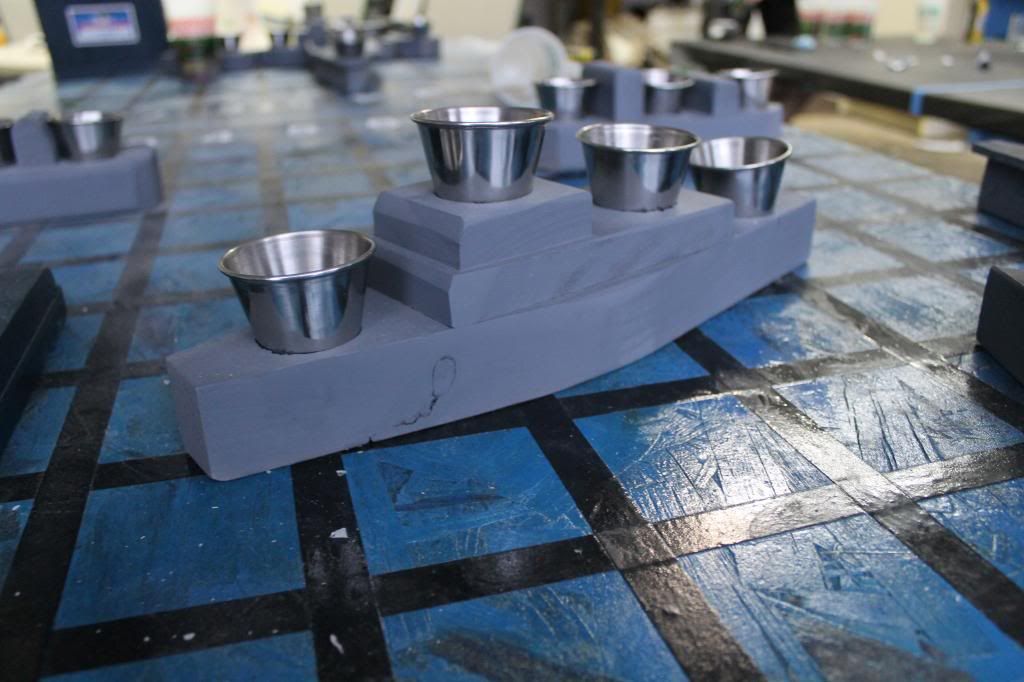 Condiment cups from Walmart served our shots
Q.
So how was working in the garage?
A.
Winter in Minnesota can be pretty damn cold, even in an insulated garage. We had to keep the door to the house shut because the spray paint fumes would get in the house and it would stink like spray paint (which it kind of did anyway, really). So we had to take breaks to go buy a pizza, to preheat the oven, to cook the pizza, and to eat the pizza. That was awful pizza, but we were laughing because we hadn't seen each other in a while and it was 2 in the morning, so it was OK.

We used the original game to track our hits and misses on the other side
Q.
Were you satisfied with the reaction the board got?
A.
Everyone was really impressed with how good it looked. Usually people like to point out what's wrong with my projects and no one did that. It was pretty much used all night.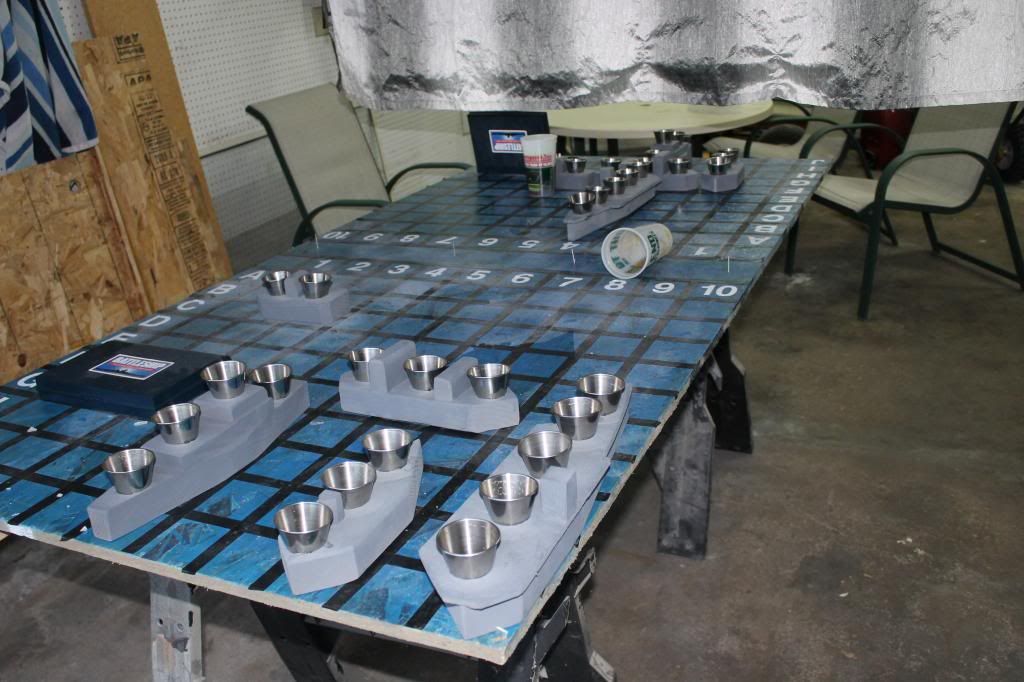 The garage was not pretty the morning after!
Q.
And then you switched from beer to something harder in the shotglasses.
A.
What you forget about the game Battleship from when you were eight is that it takes a hell of a long time to complete a game. We had to switch from beer to mixed drinks because we were playing on teams and by the time the game ended you'd only drank half a beer and it'd been 45 minutes.
____________
While grabbing pictures off my camera for this post, I ran across a couple that I thought would be fun to include. These are not regarding Battleshots, but I think that's OK.
First, my dress and hair from this weekend's wedding:
Second, us all gussied up: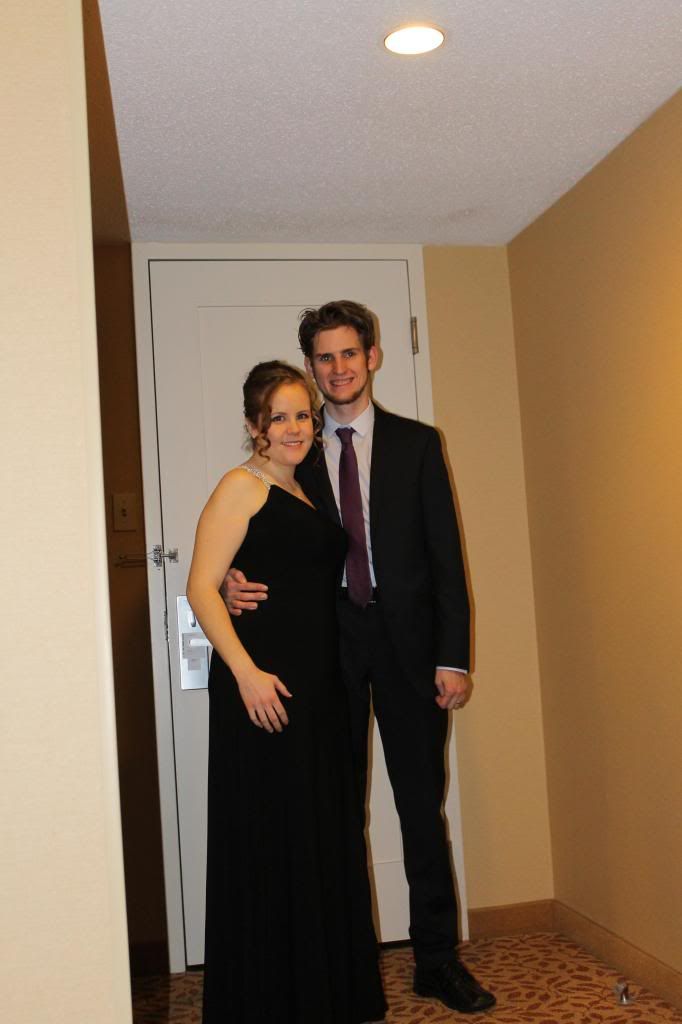 Cute pic of my boys New Years' Day (no, I didn't make Pete sleep on Cosmo's bed that night):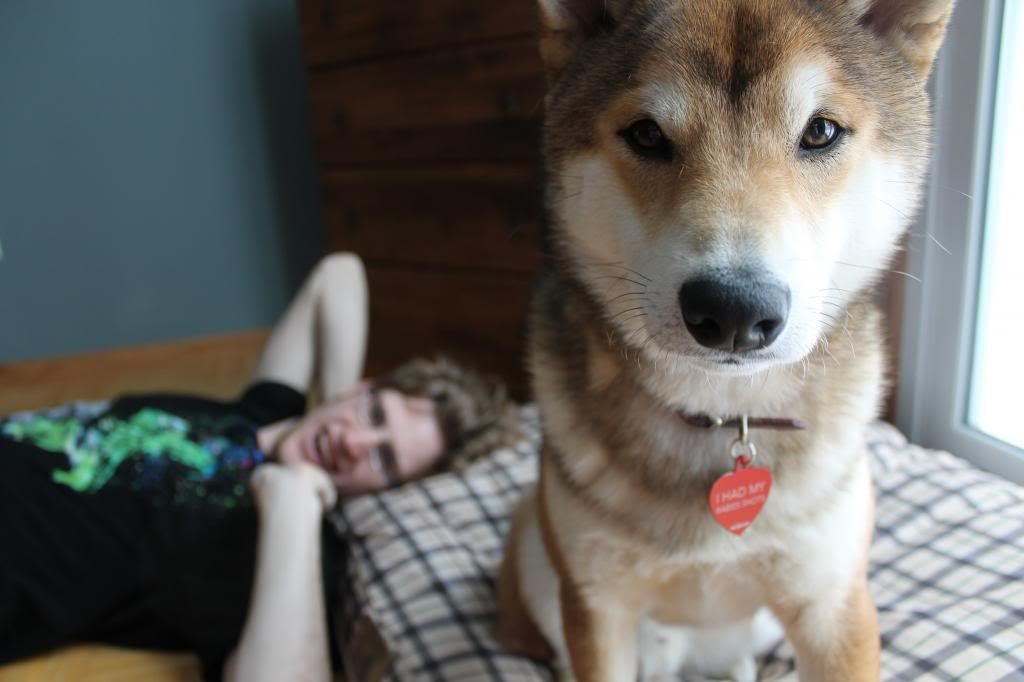 And finally, some amazing pictures of Pete's other project over holiday break...
Pete Decorates a Cake
Cosmo ate sprinkles that fell to the floor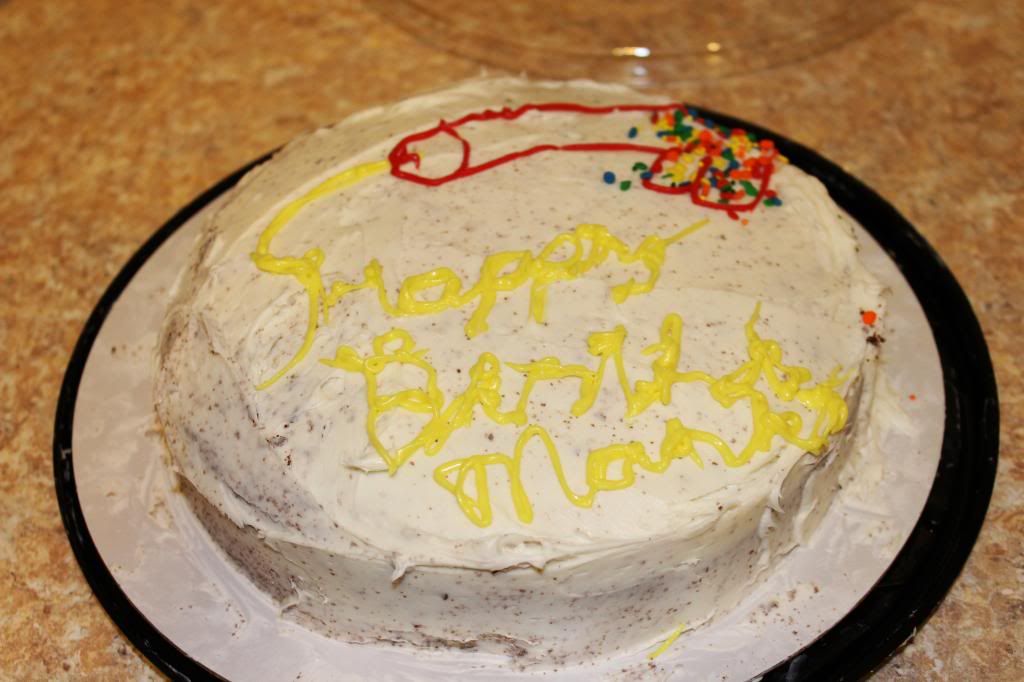 Happy Birthday Mark!